"Because The Night" digital single
Due to Garbage and Screaming Females fans asking for a digital version of the cover we recorded of Bruce S and Patti Smith's Because the Night especially for RSD , we have made it available in the US on ITUNES as from today. "Because The Night" will be available INTERNATIONALLY on ITUNES starting MONDAY MAY 13th. MAY 13th also marks the day that our 10" Record Store Day...
Urgent Record Store Day Update for UK fans
Calling ALL FANS in the UK ONLY! We have just been informed that the companies involved with delivering and distributing our music in the UK have failed to deliver our 10" Limited Edition Vinyl to the UK Independent Record Stores as previously expected. Therefore we wanted to let you all know IMMEDIATELY so you do not get bitterly disappointed tomorrow morning. PLEASE NOTE: We have been...
"Because The Night" Official Video
Record Store Day is right around the corner (April 20th)! We will be releasing a 10" vinyl featuring a cover we made with Screaming Females of Patti Smith's "Because The Night".  Check out the single's official video (directed by the amazing Sophie Muller) below!
Viva Mexico Contest Update!
As we've already mentioned, it was incredibly difficult to choose our winners for the Viva Mexico Contest. We wanted you to see just how difficult, so we've put all of the submissions up here for all of you to see.  We also decided to make a video for our song "The One" with almost all of the images that we received. Check it out below. Thanks again to everyone who...
Garbage Viva Mexico Contest Winners
We truly have been amazed and moved by all the wonderful submissions we received from our awesome Mexican fans. We wish we could pick all of you as winners but unfortunately we can't…so for those who did not win, we're working on something special for you instead. After much deliberation we were able to pick four favorite submissions for each show date. But after additional...
Viva Mexico Garbage Contest!
We are so excited to come back to Mexico to play a show for our amazing fans in Monterrey and Mexico City (whom we haven't seen in 8 years)! This time we want to make it extra special… Since we know you are all so talented, we would like for you to create a Garbage inspired piece of artwork based around one of the following two subjects: Frida Kahlo OR Day Of The Dead. Your artwork can...
3 tags
North American Tour Update
Last night was the first show of our 2013 North American tour. Thanks to everyone in Montclair, New Jersey who came to see us perform! Check out this amazing photo taken by Joe Papeo for www.TheWaster.com which made it onto Rolling Stone's Hottest Live Photos Of 2013. Thanks Joe!
17 Years Later....
Check out our latest Letterman Performance from last night! It's been 17 years since we first debuted on his show. Can't believe we're still standing. We are all such lucky ones. And now check out our first performance on Letterman in 1996!
Enough about us.....how about YOU!
To all our fans in Australia and New Zealand. Thanks for being there. You gave us your all. We won't forget. How could we? Love love love from all of us Garbage
New Music From Garbage
This year we once again wanted to release something special in celebration of Record Store Day 2013. We decided to record the duet that we had been performing on tour with the Screaming Females towards the end of 2012. The SF flew across country from New Jersey to Los Angeles so we could record it all together at EastWest Studio 1 in Hollywood ;  2 drum kits, 2 bass rigs, 2 guitars, 2 microphones...
2 tags
How do you like them apples?
A video by Sophie Muller
Tour Update
By now we're sure you've heard that Mr. Eric Avery has been invited to join ranks with NIN on their recently announced world tour, and will therefore be leaving us as our resident touring bass player at the end of our upcoming North American dates.  As sad as we are to see Eric go, we are all incredibly excited for him. We think the world of NIN and we think the world of Eric.
"I Think I'm Paranoid" Contest Winner
The band has voted and the results are in… the winner of the "I Think I'm Paranoid" t-shirt contest is: Steve's favorite design, created by Dom Bloink! Dom will see her design go into production, receive the final finished t-shirt, an autographed limited edition 7" of her choosing, and a phone call from any band member she would like. Congratulations Dom! And thanks...
3 tags
"I Think I'm Paranoid" T-shirt Contest, Top 4
It has been close to impossible…but we've narrowed down our pool of finalists to just four! We'll spend the weekend deliberating on which design will take the grand prize and on Monday we will announce who will see their design go into production, receive the final finished t shirt, an autographed limited edition 7" of their choosing, and a phone call from any band member they...
3 tags
Watch
I Think I'm Paranoid T-shirt Contest Update: Look at all of your amazing submissions! As you can imagine it has been nearly impossible for us to choose one winner…so we've decided to push back our official announcement date by a few days. Today we bring you each band member's favorite submissions. Tomorrow we will announce each band member's pick for winner. Monday we will announce our...
Spring 2013 North American Tour Dates
Dear North American Fans, We've heard your call for more shows and we are so thrilled to give you our full 2013 North American tour schedule! Can't wait to see you. March 22nd: New York, NY, Terminal 5 Tickets currently on sale at http://www.ticketmaster.com/event/00004A3DF24DE965 March 23rd: Philadelphia, PA, Electric Factory Tickets currently on sale at www.ticketmaster.com March...
"I Think I'm Paranoid" call for submissions…
Dears, darklings, and little bones, Because of our endless admiration for your artistic efforts, we've decided to run another contest that would allow us to see more of your beautiful creations. This time, we are looking for your help in designing art for a t-shirt inspired by our song "I Think I'm Paranoid". Our favorite design will appear on a limited-run t-shirt available for sale at the...
Upcoming Events!
We are going to be very busy next week in Southern California! On Thursday 12/6 we will be performing at the KROQ presented show at San Manuel Casino in Highland (you must be 21+ to attend). Also performing that night is the amazing Imagine Dragons! On Friday 12/7, catch our performance on The Tonight Show with Jay Leno at 11:35/10:35c. And on Saturday 12/8 we will be playing at KROQ's...
Thank You!
We had an amazing time on our October/November tour in South America, Russia, and Europe and want to thank all of our amazing fans for coming out to see us!
Important Announcement for Slovakia
Dear Slovakian fans, We have changed venues for our show in Bratislava this Sunday! We will now be playing at Atelier Babylon instead of NTC. If you have already purchased tickets, they will be valid at the new venue. If you have not yet purchased tickets, they are still available at http://www.orepole.sk/index.htm
Important Announcement for Germany, Poland, &...
Dear German, Polish, and Paraguayan fans, We have decided to switch venues for our shows in each of your countries. Our show in Asuncion, Paraguay on October 24th will now take place at Conmebol Bourbon Convention Center instead of the Yacht Y Golf Club Paraguayo. Our show in Krakow, Poland on November 16th will now take place at Klub Kwadrat instead of Hala Wisla. Our show in Berlin, Germany...
Garbage Beatport Contest
We are so excited to be teaming up with Beatport to bring you a remix contest for our next single "Automatic Systematic Habit". The grand prize winner will have their remix released on our record label STUNVOLUME and sold as part of an official remix package on Beatport. He/she will also win a brand new Line 6 James Tyler JTV-69 guitar signed by Garbage. For more information on...
4 tags
Garbage on Instagram
To our dearest fans, Garbage is now on Instagram and we want all of you darklings to help populate it with your great photos! Starting today, every month we will give away a piece of Garbage merch to the best Instagram photo taken at a Garbage show that is tagged #garbagetour. For more information check out http://garbage.com/pics Love, Garbage
4 tags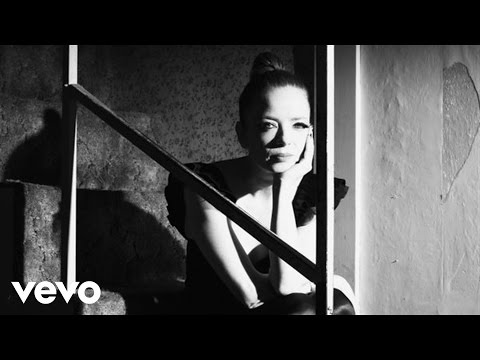 Russia Live Dates
To our dearest Russian fans,  We are extremely pleased to announce that we will be returning to Russia for the third time this year! Please see the full list of our Russian show dates below: November:  1: Kazan, Russia, Milo Arena 2: Nizhny Novgorod, Russia, Milo Concert Hall 4: Yekaterinburg, Russia, Tele Club 5: Novosibirsk, Russia, LDS Sibir 7: Moscow, Russia, Izvestia Hall 9: St. Petersburg ,...
5 tags
3 tags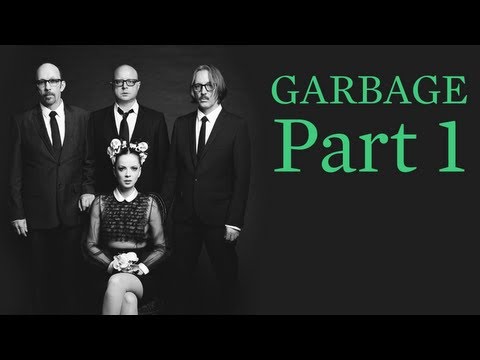 3 tags
Los Angeles Show Moving!
Los Angeles-area darklings, Due to the speed at which our upcoming October show, as well as the El Rey gigs that started our tour have sold out, we are moving our October 2 date from the Wiltern to the Palladium. The show of support for this tour has been absolutely overwhelming and we want to be sure that we can play for as many of you as possible within our tight fall schedule. All tickets...
3 tags
2012 Tour
In case you've missed any of our individual updates on our many upcoming shows, here is the full list of 2012 dates as it stands right now… July 19: Oporto, Portugal, Mares Viva Festival 21: Nyon, Switzerland, Paleo Festival 22: Carhaix, France, Festival Vieilles Charrues August 4: Montreal, QUE, Osheaga Festival 7: Chicago, IL, Metro - SOLD OUT 8: Kansas City, MO, Buzz Under the...
3 tags
Fall US Live Dates: Rescheduled Shows Plus the...
Dears, darklings and little bones, We are so pleased that we can finally announce the dates for our rescheduled shows in Texas, Utah, and Colorado: October 5: Salt Lake City, UT, In the Venue October 6: Denver, CO, Ogden Theatre October 9: Houston, TX, House of Blues October 10: Austin, TX, La Zona Rosa Thanks so much for your patience as we've worked to add these back into our calendar....
5 tags
Watch
Our song, "Control", is featured in the trailer for the new "Amazing Spider-Man" video game. The graphics are really amazing. Check it out above!
1 tag
Calling all dears, darklings, and little bones....
We are knee deep in the production of our next music video and we need your help to finish it. We are collecting hardcore Garbage fans to be part of an underwater sequence. UPDATE: Thank you so much to everyone who submitted! We are in the midst of making our decisions now and you'll be contacted via email if you are selected.
3 tags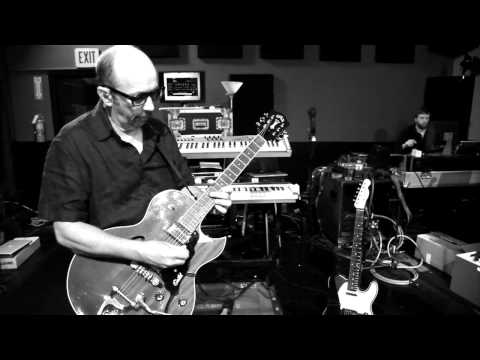 4 tags
3 tags
"Not Your Kind of People" Mini-Films Playlist
All of our mini-films for "Not Your Kind of People" are now up for you to enjoy on our youtube channel! Here is a handy playlist of them all together.
2 tags
"Not Your Kind of People" Out Everywhere!
Dears, darklings, and little bones, We made it. Our new album, the first in seven years, the first as our own record label, is now available all around the world for you to own. It has been so wonderful to see so many new and old faces as we've started our tour–we're so moved that you've stuck by us these years, and so happy that we can finally share this part of our  adventure...
3 tags
4 tags
Automatic Systematic Habit
This week, iTunes US is giving away our song "Automatic Systematic Habit" for free! And for those of you not in The States, you can check out our mini-film preview for the track below….
3 tags
"Not Your Kind of People" Mini-Films
Over the next few weeks we'll be premiering short films for each of the tracks off our new album, "Not Your Kind of People". Check out "Man on a Wire" and "Big Bright World" along with a full track of us playing "Battle in Me" live at rehearsal for our 2012 tour below. And subscribe to our YouTube channel to get the rest as soon as they roll...
7 tags
Silver Rain Radio Fan Videos
Our fantastically creative Russian fans made some beautiful videos for a competition for Silver Rain Radio. Here are a couple of our favorites and you can see the rest at their website. "Androgyny" by Lisa, Lena & Oksana (group Noginetaliya) from Chelyabinsk [[MORE]] "I Think I'm Paranoid" by Igor from Moscow "Milk" by Stanislav from...
5 tags
3 tags
1 tag
Colorado and Utah Shows POSTPONED
We regretfully must postpone more shows this week due to a family emergency overseas resulting in the temporary departure of a band member. We are painfully aware of the disappointment this must be causing our fans. We feel terribly about it, but unfortunately it's completely unavoidable.   The newly postponed shows include April 24th in Aspen, CO at Belly Up, April 25th in Denver, CO at the...
1 tag
Houston and Austin Performances POSTPONED
Dear Fans in Houston, TX and Austin, Tx We are deeply saddened to announce that we have been forced to postpone our show in Houston tonight. Houston, TX , April 20th We are also having to postpone tomorrow's show in Austin Austin, TX, April 21st Duke has had to fly home due to a family medical emergency. PLEASE NOTE THAT WE WILL STILL BE APPEARING AT WATERLOO RECORDS TOMORROW IN AUSTIN TX,...